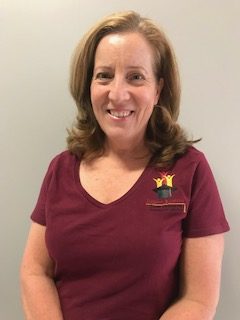 Why are you a teacher?
As a young mother, I spent a lot of my free time volunteering in our sons' classrooms, and realized that I enjoyed it immensely.  My sister, Theresa Loarca, also encouraged me to give education a try.  She was already teaching in Dixon, and her passion for teaching had a major impact on me.
What do you enjoy most about teaching?
Those 'lightbulb' moments when a student finally understands a new concept or skill.  Witnessing the process first hand, year after year, never grows old.
Years teaching?
This is my 16th year with Vacaville Unified.
What do you do in your spare/free time?
Garden, read, hang out with my family.
 Fun fact – about you
Earlier this year, I earned a 'Maker Educator' certificate through CSU, Sonoma.
What does being a member of the Vacaville Teachers Association mean to you?
I can count on the VTA to support me 100%.  As a professional educator, I can rest easy in the knowledge that our association is ready to offer support in myriad ways; contract negotiations, conflict resolution, etc.