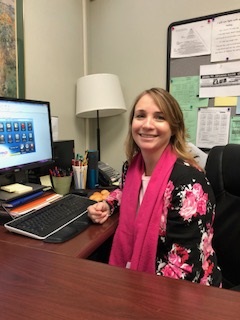 Why are you an educator?  Besides the fact that I always wanted to work with kids, the main reason I work as a counselor is to help kids realize their potential.  Being there for students, watching them work through issues, and having them see that success is possible is one of my greatest joys.  Most importantly, I hope to make a difference in a student's life and instill in them my belief that with hard work, anyone can achieve their future goals. 
What do you enjoy most about your career?  The best part of my career is the students! Seeing them make personal breakthroughs in academic, social and/or emotional issues.  I also enjoy being part of a great counseling team at Jepson! 
Years spend in the profession/district?  This is my 12th year in Vacaville, 14 years in the profession.
What do you do in your spare/free time?  Now that both my children are in college, I enjoy going to the gym daily, hiking with my sister, gardening, spending time with my husband and I enjoy refinishing old furniture bought at thrift stores. 
What does being a member of the Vacaville Teachers Association mean to you?  The Vacaville Teachers association gives me a layer of support; that our union representatives, many of whom I work with, are there to support me.