Essential strategies and resources for distance learning.
About this Event
The California Teachers Association Instruction and Professional Development team will be organizing a series of supports through the Fall to help practitioners make the move to distance learning. Our first is a series of webinars focused on topics identified by our members as those most important to getting the school year started!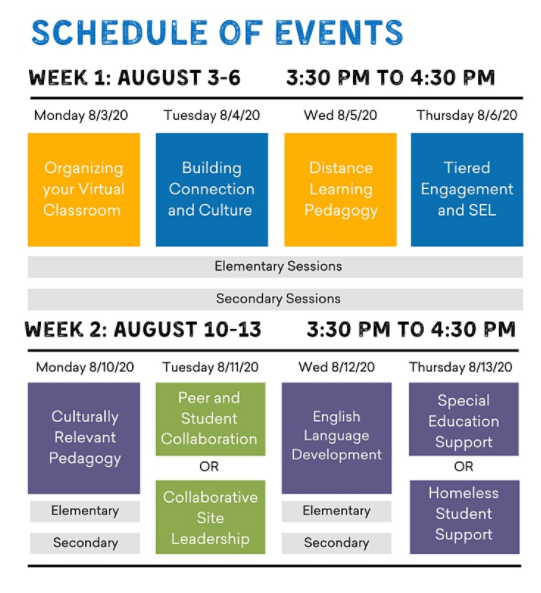 ADDITIONAL INFO
These training sessions are led by CTA staff and practitioners with experience in distance learning environments, are sequenced to build upon each other, and are divided into primary and secondary tracks. We are also offering certificates of completion for CTA members based on the number of sessions attended.
You will be able to access the webinars by registering and navigating to our virtual events page where webinar links, instructions for joining, and optional calendar invitations for each session are displayed.
Following this initial webinar series, we will follow-up with opportunities to take the learning deeper into content areas and other topics you tell us are important you.
We are grateful for you and everything you are doing to keep our kids connected and learning during these chaotic times. #WeAreCTA!