The Vacaville Teachers Association is proud to announce our endorsement of Kelly Welsh for the Vacaville School Board – Area 6!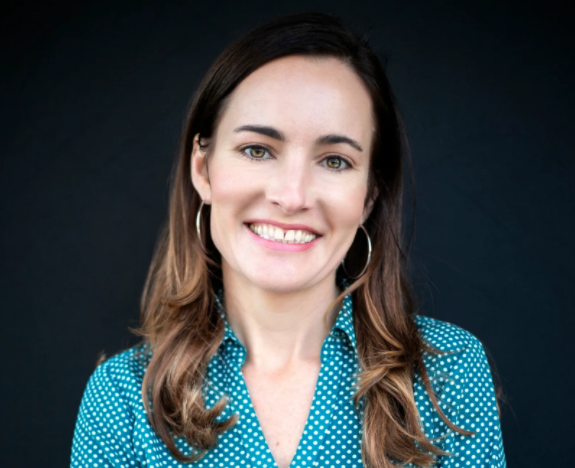 With a clear focus on the future, Kelly Walsh brings an vibrant passion and necessary skill set that will only enhance the educational  foundation of students in Vacaville. Armed with a drive to ensure "not only a top quality education for all students, but that our schools have all the resources available," she will work fearlessly to create a positive, collaborative, and successful learning environment for all our students.  With a career anchored in both fervent public service and the legal world, Kelly's experience will truly be an asset to our students and staff.
After interviewing all of the declared candidates for Area 6 for the Vacaville School Board, VTA members recommended to the Executive Committee on July 23rd that our Union endorse Kelly Welsh – and the executive comittee agreed.
In Kelly's own words,
I am a mother of two children, Saoirse (10) and Cianan (6). Both Saoirse and Cianan attend Browns Valley Elementary School and will be in 5th and 1st grades in the fall of 2020.

First and foremost, as a mother, my children's learning experience and school environment is a priority for me, as it is for most parents. I would like to be a voice for all students in the district and believe that nothing is more important than investing in our children's education.

I have been an attorney for 13 years and have worked in public service my entire life. I also come from a family who are educators and child advocates. My father was a teacher and eventually a high-school administrator for his entire career. He currently coaches teacher-leader teams in Central CA. My mother had her Master's Degree in Early Childhood Education and served on local and statewide boards where she lobbied for children and childcare workers throughout the state. Thus, I have grown up with a passion for education and have strong values related to the well-being of all children.

I have lived in Vacaville for five years and have become involved in the school community by attending my children's many class and school activities and recognitions as much as possible given my challenge as a working parent. I have also gained an understanding of the concerns of parents, the issues our teachers face and the obstacles VUSD has dealt with in terms of the improvement of our schools.

I believe the current School Board has worked diligently to ensure that our students receive the best education possible and I have seen first hand how my children have developed and learned in their school environment. However, I think there is more to be done. Vacaville is one of the lowest funded districts in the state and we haven't received more funding since Measure A passed in 2014.

Teaching is a gift and teachers must be supported and respected. Teachers are the most valuable piece of our children's upbringing and if we do not take care of our educators, the public school system will collapse.

Overall, I would like to make progressive change in Vacaville and as a Trustee I would ensure that not only our students receive a top-notch education, but that our schools have all the resources available to ensure this.

https://kellywelshschoolboard.com/about-kelly-1
Members of the interview panel were impressed with Kelly's broad knowledge of Title One Schools, her understanding of the importance of small class sizes, her vision for future financial stability, and her precise policy goals to ensure and protect the health and safety of students, teachers, and our community.
To examine her stances on education issues, click here.