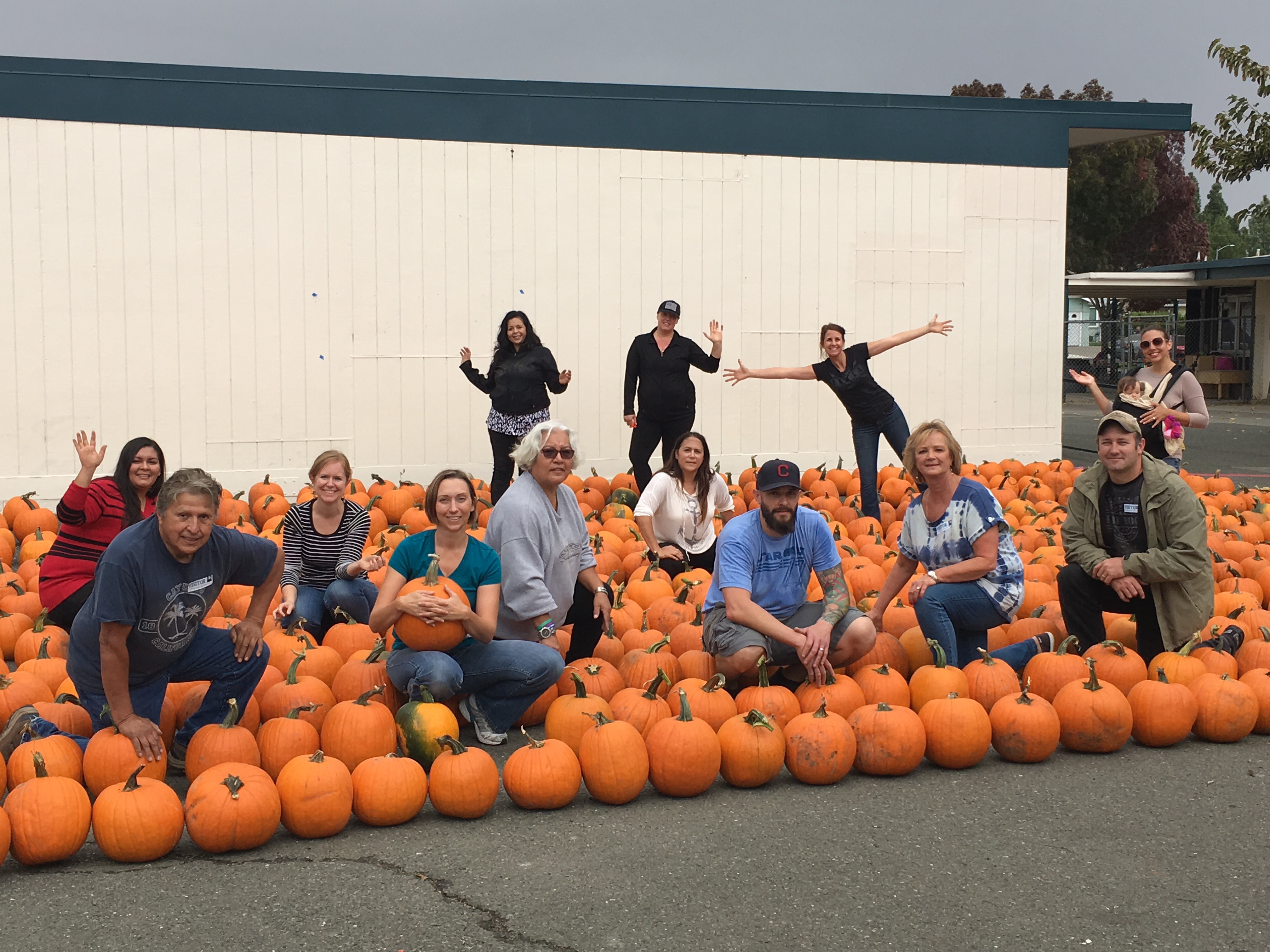 There was excitement aplenty at Markham Elementary School today. The Davis Ranch donated over 900 Pumpkins into the eager hands of the parent volunteers and teachers who formed an enthusiastic assembly line to distribute the pumpkins into the hands of Markham's eager students. Some pumpkins were painted immediately with the Day of the Dead colors and some are going home to eager households.
"It was a great event," said VTA leader Sylvia Shepard. "The kids had a wonderful time and it's amazing to see our community come together for our kids."
Thanks again, Davis Ranch!