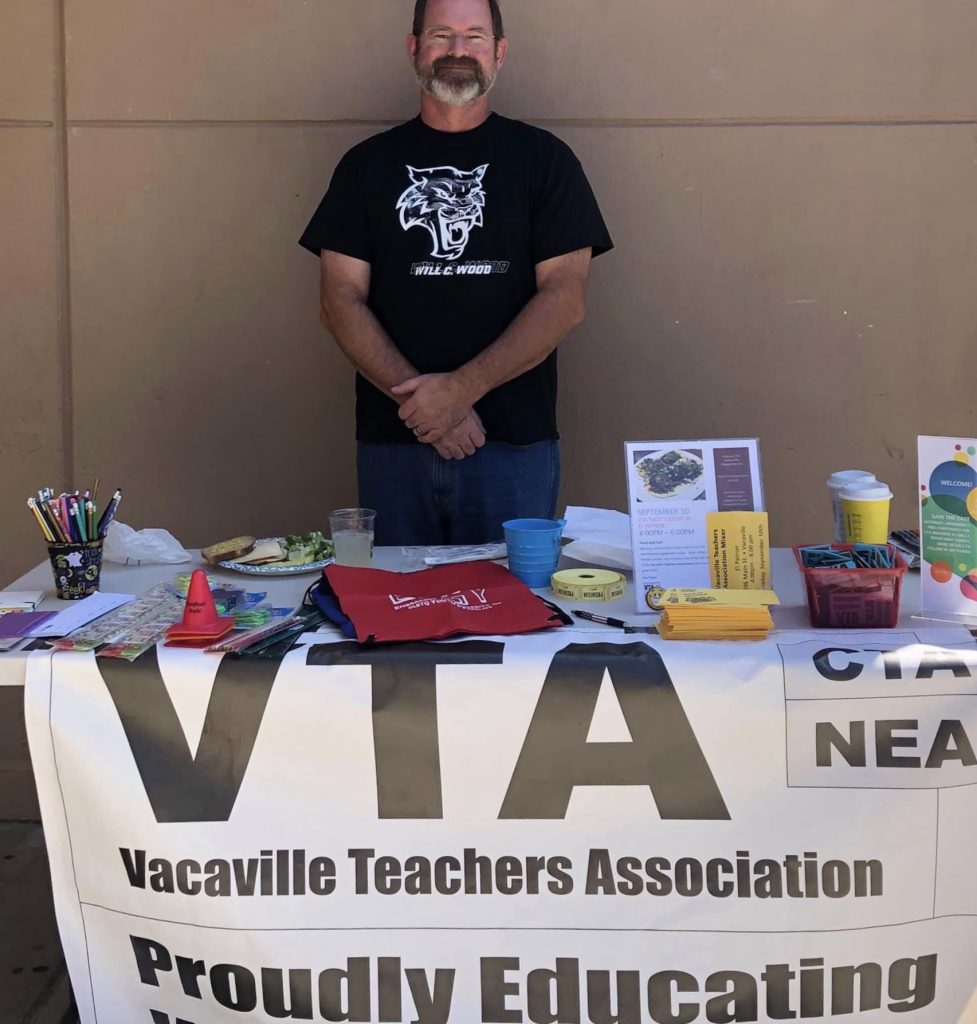 VTA members,
Welcome back to school, and I hope you had a great first partial week of classes. My name is Todd Blanset and I'm the new VTA President.
I'm going to be sending out a lot of email and I'll include VTA in the subject line so you know it's from the union. I know you are busy and you get a lot of email, but please at least glance at the content to see if it is something that relates to you.
I'll be sending an email out on Monday specifically for new teachers and second year teachers. It has some really important info, so if you are in your first or second years here, please read it.
If you have any questions about the contract, your pay, your work conditions, or your benefits please check with your Site Reps, your Exec. Board member, or me. VTA is here to help you. We have a really good website at vacateachers.org and it has information like our contract, our pay schedules, and links to get a hold of specific people in VTA. It also has a calendar with meeting and event dates. We also have a Facebook page. Just search for Vacaville Teacher's Association and follow us.
Congratulations to the winners of the VTA raffle at the teacher lunch:
Zoe Jordan at Will C. Wood
Shannon Garner at Hemlock
Jaxie Murray at Orchard
Lisa Aspey at Cooper
If they haven't already, Exec Board members will be asking for people to run for Site Representative positions. So if you would like to work with VTA representing your co-workers, let your Exec. Board member know. We need your good judgement and your conscience.
I hope you have a great year – Todd