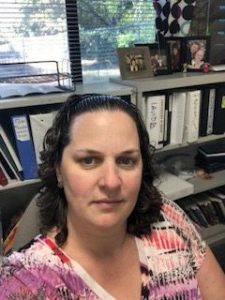 Why are you an educator?  I have always been drawn to helping people.  I tutored in college and then pursued a career in law, but  then realized that this is what I really wanted to do.  I find satisfaction about helping and advocating for my special needs students.
What do you enjoy most about your career?  That every day comes with its own surprises.  Everyday my students do something or say something that makes me laugh or makes me proud.  It is never boring.
What do you do in your spare/free time?  I'm a teacher and a parent I don't have free time.  I spend most of my time with my own children doing their various activities.  But if I am able I love to read a good book, hopefully next to water.  That could be the pool, lake or ocean I am not picky.
What does being a member of the Vacaville Teachers Association mean to you?  VTA gives educators an opportunity to improve their practice and the support they need in these demanding times for educators.