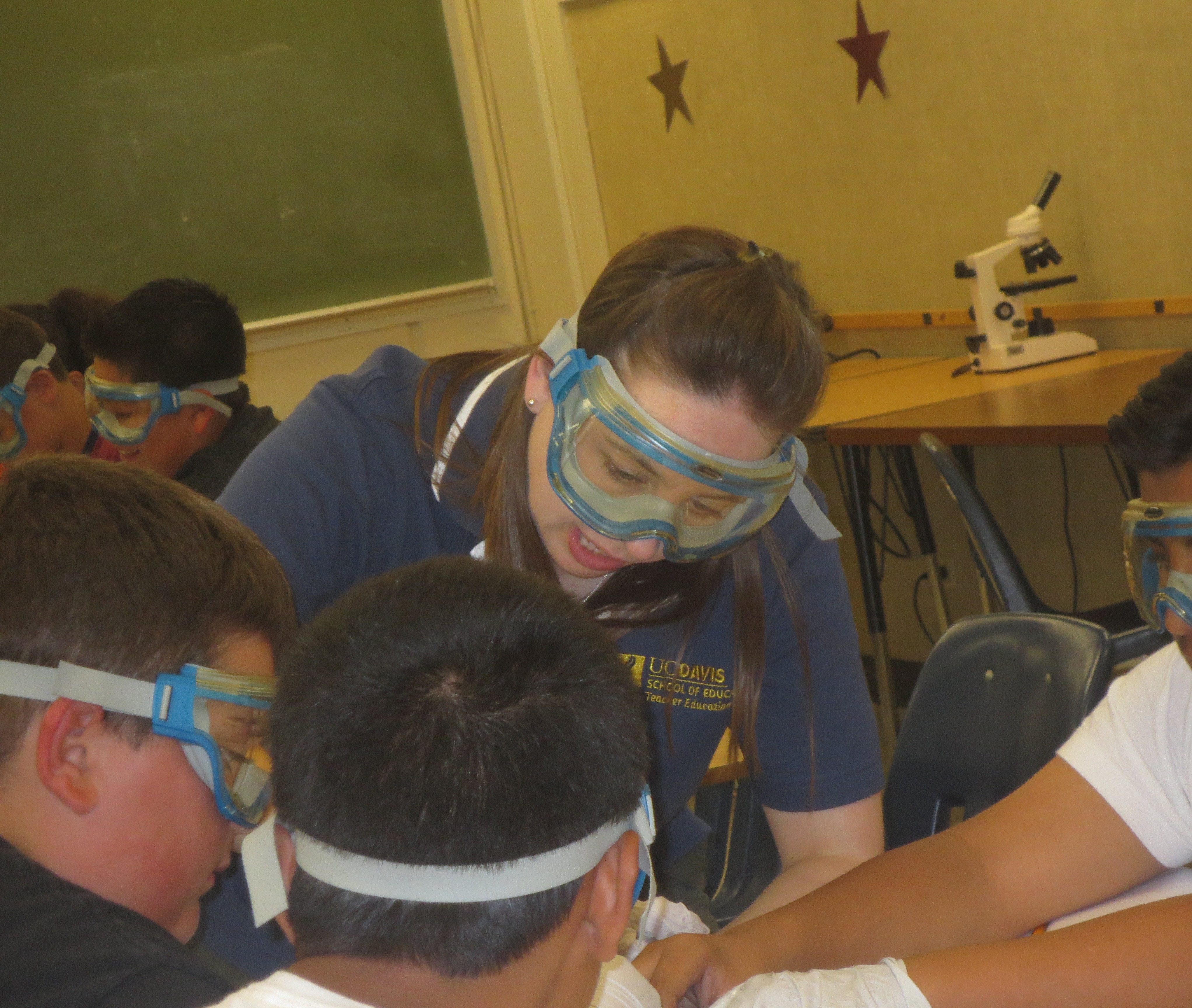 Why are you a teacher?
When I was young, I LOVED school.  I loved learning, and I loved sharing what I learned each day with my family.  I want to help kids develop that same excitement for school and for learning each and every day.
What do you enjoy most about teaching?
I'm sure I'm like every teacher—that moment when you see the "light bulb" go on–that moment when a student makes a connection to something from a previous lesson, or better yet, from something they learned about in another class!  That gets me really excited and even more motivated to keep pushing the students to find those moments for themselves.
Years teaching?
I have been a classroom teacher for 5 years, and I spent about 5 years teaching environment education before that.
What do you do in your spare/free time?
I'm a nature nut.  I enjoy spending time with my family walking, checking out wildlife, birdwatching, and just being outdoors.
Fun fact – about you
I held a forklift driver certification for a previous job at biotechnology company.  Stand-up, pallet jack, sit down, electric, gas–you name it!  I've driven them all!
What does being a member of the Vacaville Teachers Association mean to you?
Being a member of VTA means that I am part of a group full of resources! Being part of VTA helps me connect with others that share similar passions about making the work environment the best possible place for both students and staff.  The VTA leaders and other members continually provide information on how to make that happen!