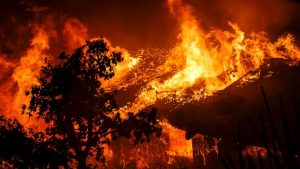 The Northern California fires are currently causing personal disruption for many families.  We deeply regret these events are occurring, and we want to assure you that we are here for you during this critical time.
If you have an auto, homeowner, or renter's policy with and have:
Been forced to evacuate your home
Suffered smoke damage
Suffered other fire-related damage
Please call us toll-free at 1-800-800-9410 so that we can assist you as quickly as possible.  When you call, press 4 when prompted or remain on the line for an operator, and you will be transferred to a claims specialist who can help you.
We are doing our very best to quickly take care of all our customers affected by these fires.
California Casualty