What is your Union's stance on the safe reopening of schools?
Please check out the letter we sent to the State Legislature: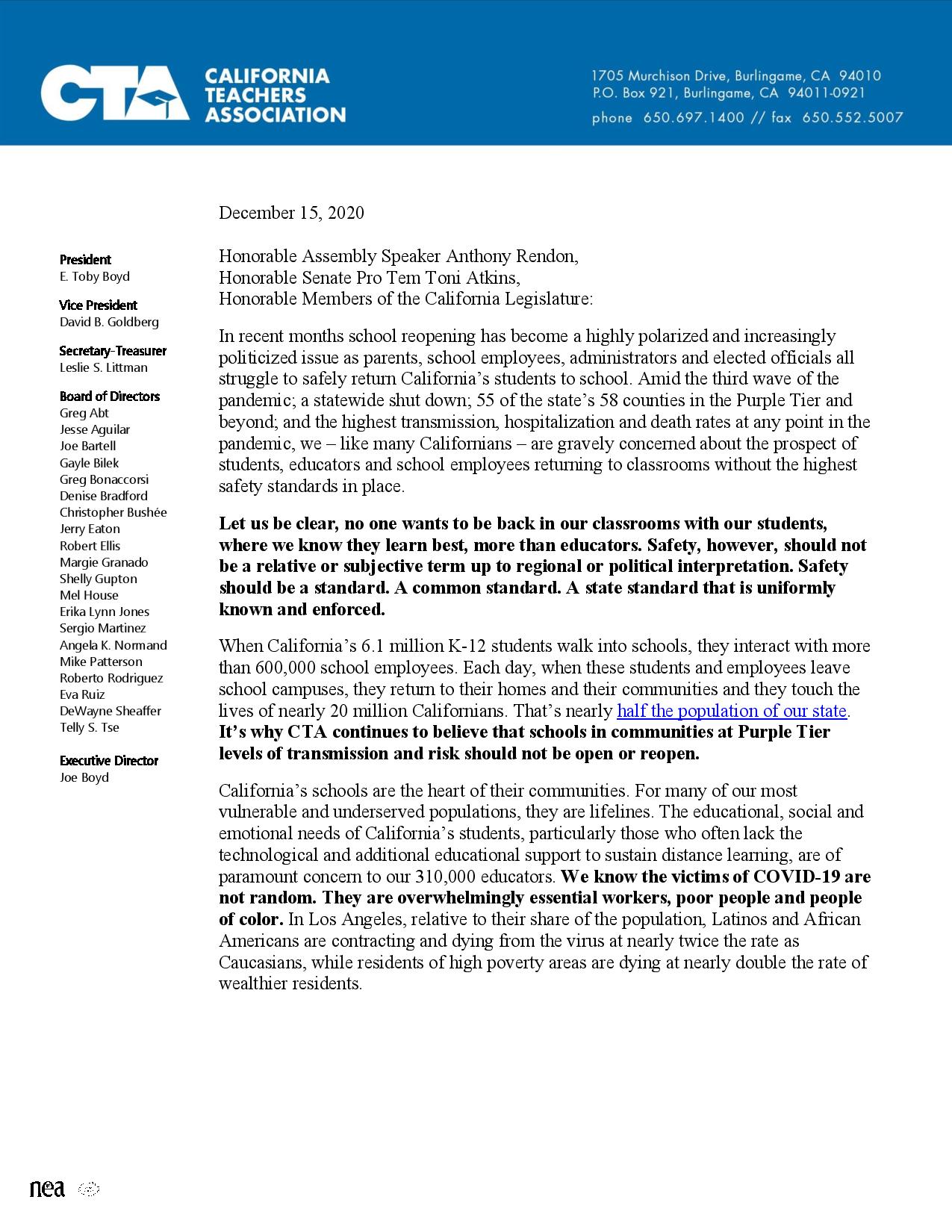 December 30th, 2020 COVID Update:
Governor Newsom announced proposed plans for reopening schools in 2021. Please see below for our stance and resources:
No school in a county where COVID-19 cases and transmission rates are in the Purple tier should be open for in-person instruction.
So…now what?
Tell Governor Newsome to reopen schools only when it's safe – click here to send that letter
Email lawmakers to urge them to work with educators to reopen schools safely – click here to send that email
Please share your stories of distance learning here.  CTA Communications Staff will be collecting the stories and making them part of the lobbying materials as we navitater the safe reopening of schools.
Election update:
CTA's success rate for recommended candidates was 91% in the State Assembly, 82% in the State Senate, and 77% in the U.S House of Representatives. On the local level, CTA had a success rate of 75% on local school measures and a 66% success rate on local candidates.  CTA president, E Toby Boyd, CTA vice-president David Goldberg, and CTA Secretary Treasurer Leslie Littman were also re-elected to another two-year term.
NEA update: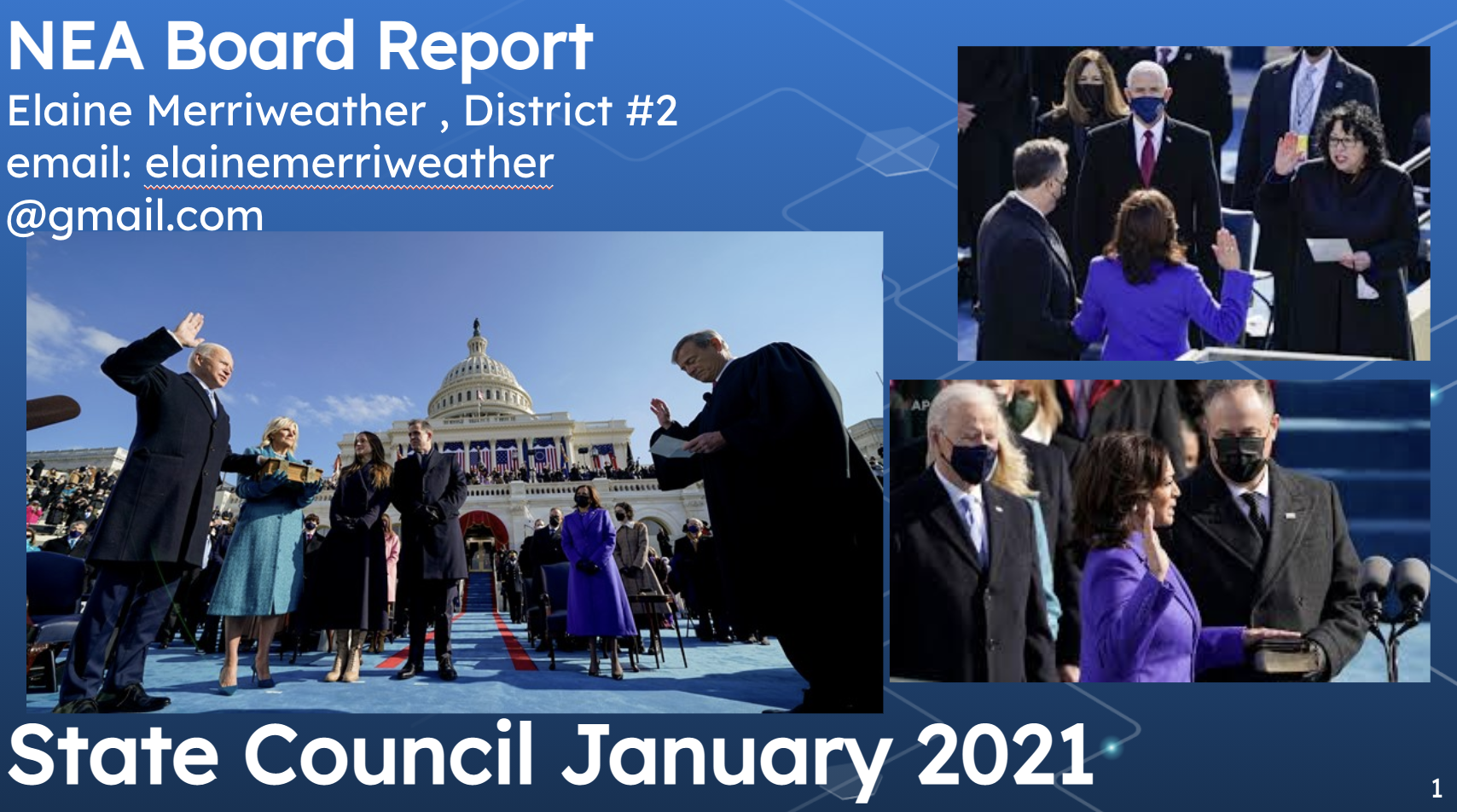 Useful links:
–Please check out the framework from the state about what the safe reopening of schools should look like here.
– Go to https://www.cta.org to check out our NEW website 
– Go to www.ctamemberbenefits.org to learn about the benefits of membership 
– Go to www.cta.org/conferences to register for conferences FREE CE UNITS 
– Go to www.cta.org/about-us/leadership/state-council/ra-delegate-declaration-of-candidacy-form to run for the 2021 NEA/RA Home Edition 
You membership in the California Teachers Association gives you access to one of the strongest educational advocacy groups in the country and your State Council Reps were elected to help your ideas about educational become reality.  Therefore, if you have any questions, or feedback, or ideas you'd like for your State Council Reps to carry forward on your behalf, please don't hesitate to contact us – we look forward to hearing from you!
Alyson Brauning – abserenity1@gmail.com
Melissa Phillips – maggieleepeters@gmail.com
Corey Penrose – coreypenrose@gmail.com