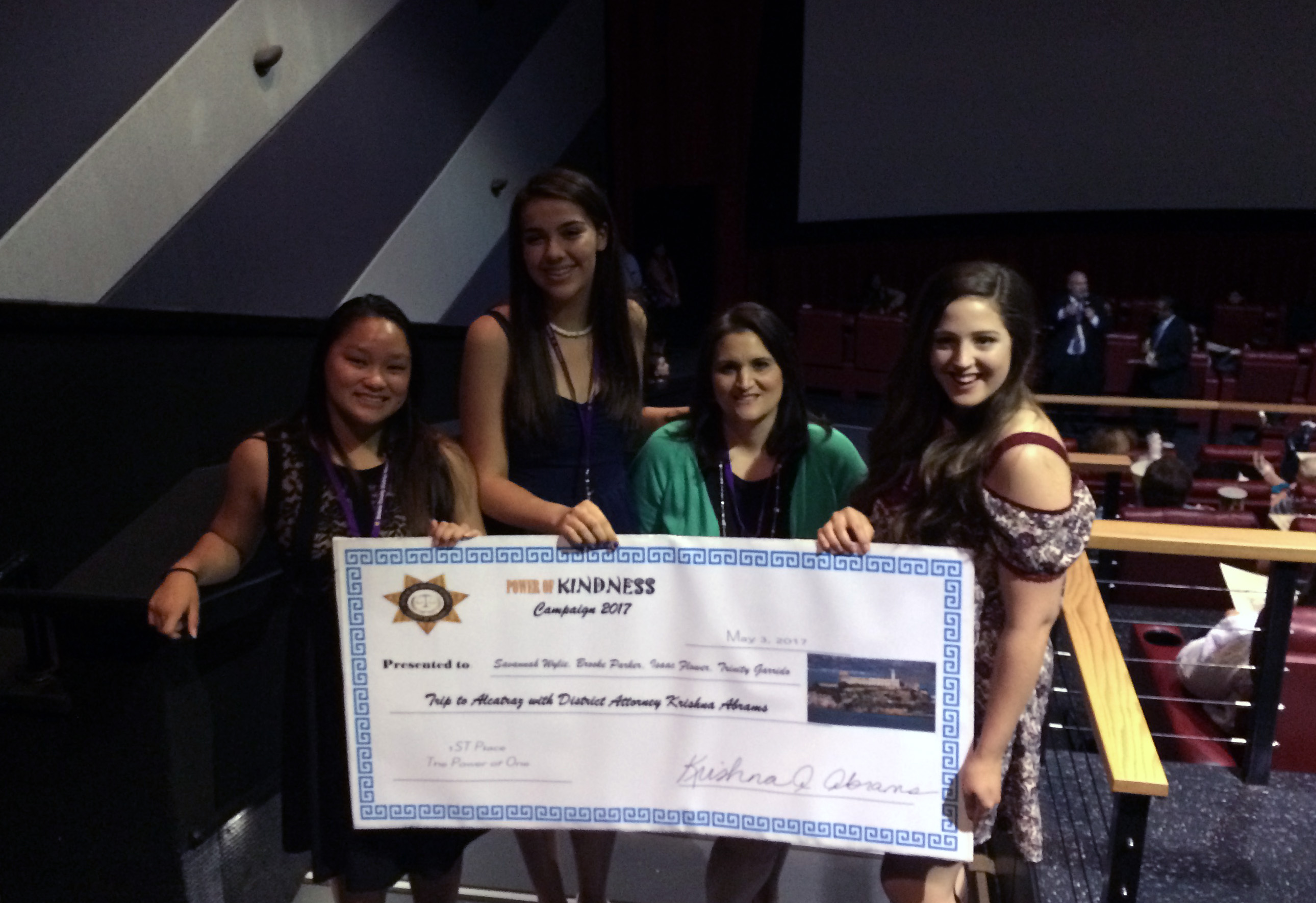 Congratulations to Isaac Flower, Trinity Garrido, Brooke Parker, and Savannah Wylie for their "Power of One" video from Mrs. Ireland's 2nd Period IDM class.  The team won the grand prize last night for the Solano County Kindness Campaign Video Contest and walked the red carpet at Brenden Theatre!  They and their teacher were awarded a night tour at Alcatraz Island and a GoPro for the classroom.  Our Knights never cease to amaze us!  Click Here to watch the award winning video.
The following students were also finalists at the event, Congratulations and thank you all for representing Buckingham (BCMHS had six of the 10 finalist videos)!
Christopher Cameron, Melanie Fletcher, Jacob Boesel , CJ Klingman, and Thiago Morales, Tricia Ackerman, Lena Brumfield, and Maria Cervantes Mejia and Nicole Paulson , Adriana Ticer, and Miriah Camacho.